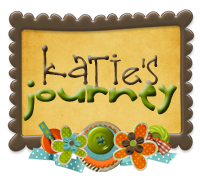 Did I fall behind a little?! Um let's try way over a week behind lol. I get so busy and wrapped up in every single day and all it holds that sometimes I forget things. The 30 day challenge was pretty low on the totum pole I have to admit BUT here I am catching back up. I will probably fall behind again but I kind of think it is easier just to do one big post anyhow. So here are day #'s 9 thought 18 in the Katie's Journey 30 Day Blog Challenge.
Day 9: Tell us about your must watch TV shows:
Honestly I hardly ever have time to watch tv. With helping the kids with homework to cleaning and organizing my home I am usually spending my free time on the laptop. I like Spongebob, does that count? It is not a MUST watch show for me but I find myself glancing over when the kids are watching it and that little yellow spongy guy makes me laugh.
Day 10: Tell us about your special someone:
My "special" someone? You mean my husband? Well it all started in 1997, we met in highschool and dated for a couple weeks. He was a senior and me a sophomore...it didn't last long lol. I freaked out because he held my hand so I broke it off, I was scared. So fast forward to 2002, we both had volunteered at a banquet to serve and cook, he asked me out and then we slowly but surely fell in love. We both shared the same goals in life, we wanted to make a home and have children...it was perfection. We eloped in December of that year, he had proposed to me on my birthday in September. We had a big church wedding in March the next year and then conceived our daughter the end of April! He loves to cook and is very good at it...I love that!
Day 11: Something you're afraid of:
I am super scared of spiders.
Day 12: Share your goals you would like to accomplish in the next year:
I hope to be able to expand my blog more and more, it has been a fun experience and I am learning new things every day. I was to be able to pay off one of our debts, coupons have been a huge money saver for us and the money we save goes towards our smallest debt right now which is a credit card. Our plan is to pay the smallest debts off as we work our way up to the largest which is our home loan.
I really want to lose weight, it is in the works but is coming off so slowly.
Day 13: Favorite Bible Verse/Quote:
This is my fave quote, IDK who it is by though...
I remember God's goodness to me in the past. I think of God's closeness to me right now. I will not forget God's promise to help me in the future.
Day 14: Share something you are looking forward to:
I always look forward to Fall, it is the best season ever!
Day 15: 3 tips for a new blogger:
Don't think you have to be a super amazing writer, don't think you need to post a zillion posts every day and do not compare yourself to anyone else's blog!
Day 16: 5 blogs you visit daily:
I find myself visiting a variety of blogs every day...the list is long. My favorite blog is now
Life With Levi
, she writes like I think.
Day 17: Something you regret:
Most of my later teen years I regret after I graduated highschool. I was a wild child and did a lot of crazy stuff. I don't live in regret though, what has been done is done and now I can only move forward.
Day 18: Something you miss:
I am changing this to
Someone
I miss. I miss my sister Aimee and her smiling face and infectious laugh. She and I would sit in her room every single night and talk for hours about everything, it was special and after she was gone I found myself unable to sleep during those hours because it had become such a normal thing to sit up and talk. Even a couple years later I found myself talking to my poor tired husband after he came to bed just because I needed to get it out of my system.
Aimee was 17 when she died, she had a kind of cancer in her brain that was incurable and once we had discovered she had the tumor it was already too late. I will always miss her, she took a part of me when she left but I am thankful that at least that part of myself is in Heaven with her. Hug your siblings tight, you never know when you could lose them.