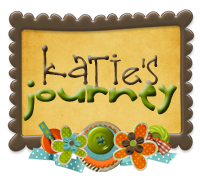 30 day blog challenge hop is hosted by Katie's Journey
Day 22: Share about your hobbies:
I love to scrapbook, I do really elaborate designs and go all out with paper and stickers lol. I have sewn since I was in like 2nd grade, I love sewing my daughter clothing and I used to design and sew boutique quality clothing to sell on ebay. I have a lot of tricks of my sleeve but those two are my faves. My most favorite hobby was karaoke on myspace but they have since fazed that out, I miss it.
Day 23: Favorite blog hop that you participate in:
This is the only one I am participating in coming up and of course this challenge. I don't really have any favorites.
Under The Tree - Giveaway Event
Day 24: Favorite places to shop:
Goodwill, I don't really shop lol I bargain hunt! If I have money to spend I love Crazy 8 and Gymboree for the kids.
Day 25: Put your iPod on shuffle and share the first 10 songs:
I don't have one but if I did there would be a mix of everything on there, I like it all.
Day 26: Best concert you have been to:
The Wallflowers?? I can't remember!
Day 27: 3 wishes:
-to magically lose weight overnight
-to be able to give my children everything they want
-to have my kitchen done already, it's been over a year ripped up and I am DONE lol
Day 28: Favorite books:
I don't really read
Day 29: 3 things you cannot live without:
-butter
-bagels
-socks